Web Designer, WordPress Developer, SEO Specialist
Hi, I'm John Carlson. I'm the owner, principal designer-developer, and search engine specialist at Carlson Web Design LLC.
If you contact my company, I'll be the person who responds to you. I work with a small team of developers and designers that I call on as-needed for specific projects. However, I do most of the work myself, and, should you choose to hire me, I will be your point of contact during the building of your website and afterward.
Web Design company USA
Carlson Web Design is a small North Jersey web design company located in Bergen County, but we work with clients across the country. We specialize in WordPress-based websites, WordPress development, and SEO. We don't hide the fact that we are a small firm, not a large digital media agency. While we are top web designers, we understand that a larger digital media agency is sometimes the best match for the needs of certain companies, and we're fine with that. We are always the right fit for the people who choose to work with us.
If you would like to tell us about yourself and your project, we welcome you to click here to schedule a free, no-obligation, no-pressure introductory call to our North Jersey web design firm — regardless of whether your business is located in northern NJ or elsewhere in the state or the US.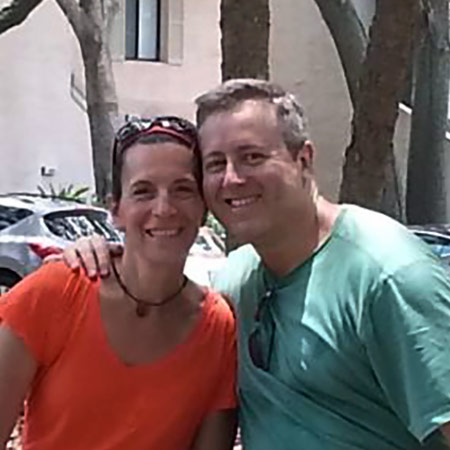 Our Goal and Commitment
Carlson Web Design strives always to strike the right balance between form and function, beauty and practicality. Your website is often your company's first introduction to your prospective customers/clients. Our commitment to you is to deliver a website that strengthens your brand, furthers your goals, and contributes to your business's success and profitability.
Why should you consider us?
We believe strongly that there is a right and wrong way to do things. We do things the right way and obsess over details.
We use the highest security and coding standards to ensure that your site is both fast-loading, safe, and secure (Google search likes fast websites and punishes slow ones).
We absolutely despise bad Web design and would never produce a poor website for a client. Besides being good business, it is a point of pride that we make the Web a more attractive and functional place.
A poor and amateurish website does more harm than not having one at all. We give every project our full attention and 100% effort to deliver an end product that will contribute to the success of your business, not detract from it.
We have experience
Personally, I have been involved in website production, project management, programming, and design since the inception of the World Wide Web, both here at our north Jersey web design company and at several large media agencies. I have worked in numerous areas, and that has given me the perspective to help guide our clients through what can sometimes be an overwhelming process. That broad range of experience has also provided me with the insight to know what works and what does not when designing, launching, and promoting a commercial website.
A North Jersey Web Design Company, but we work with companies nationally
Although we are a north Jersey web design company in Bergen County, Carlson Web Design is happy to work with companies throughout NJ and the United States. While we gladly meet in person with local clients, we do much of our work remotely. Please feel free to reach out to us regardless of your location. We'd be pleased to chat with you.
Here's that link again: If you are looking for the best website design services for your company, click here to schedule a free, no-obligation, no-pressure introductory call to our North Jersey web design company, regardless of your business's location.
To view some of our recent work, please visit our Projects page.
A brief personal bio, if you're interested
I like to know something about the person with whom I am considering working, so I have chosen to include a short personal bio. If you think this is irrelevant, please feel free to skip this section.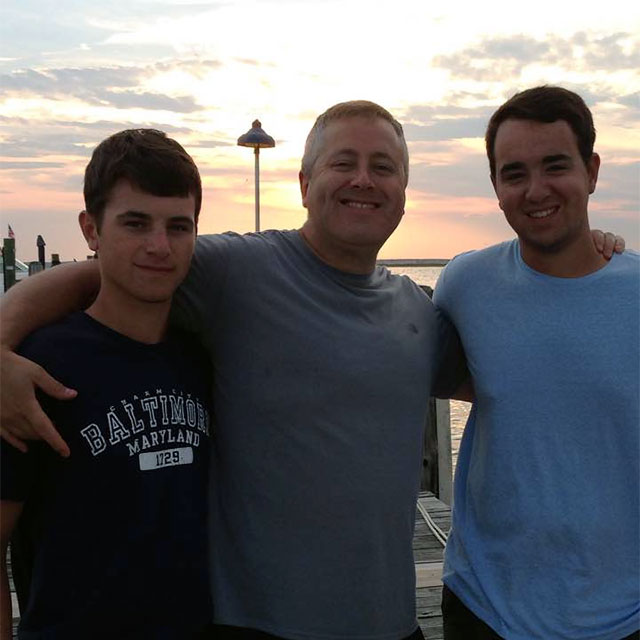 My parents were both born and raised in Brooklyn, NY, and were first-generation Americans. My father's parents were immigrants from Sweden and my mother's parents were from Sicily. My father and my mother's two older brothers served honorably in World War II (my father in the US Navy, my uncles in the US Army). My dad was a regional sales manager for a paper company, mom was a nurse.
I was born in Nassau County, Long Island, NY, and lived in Baldwin, near the New York City borough of Queens. I have a brother and sister who are fourteen and twelve years older than me, respectively. Besides the five years that our family lived in the Boston, MA area after leaving Long Island, I have lived most of my life in the northeastern New Jersey – New York City area.
My father's job required our family to relocate several times, and we eventually settled in the village of Ridgewood in Bergen County, NJ, where I spent the remainder of my childhood and young adulthood.
I did not move far from where I was raised and I now live with my wife Debbie in the Township of Washington, Bergen County, New Jersey. We have two sons, Matthew and Joseph, and a 75-lb hound-and-shepherd mix named Bella (my wife's shadow) who keeps me company while I work.
Deb and I regularly work at our local food pantry and our family volunteers through Family Promise at our local homeless shelter each Thanksgiving. I am also a member of the Knights of Columbus and have been involved in numerous charities and food drives for the benefit of the community and our neighbors in need of assistance.
My family and I are grateful to live here in the United States of America, and we feel an obligation to do what we can in service to our fellow citizens in need. In that spirit of gratitude, Carlson Web Design always gladly assists charitable organizations whenever possible.
Contact our North Jersey web design company
Wherever your business is located, please feel free to reach out to our North Jersey web design company for a no-obligation consultation call. We are a highly professional website development company and website designers, and we are enthusiastic in our desire to help businesses succeed.