Client:
Freedom Healing Arts
Freedom Healing Arts & Yoga is a NJ yoga and wellness practice located in Bergen County, north Jersey. The owner of Freedom Healing Arts & Yoga was looking for NJ yoga web design company. They happened to be located in the immediate area, and we met with the owner to discuss her ideas for a new website.
Best yoga websites design
The owner, Michele, was interested only in custom yoga web design and not in yoga website templates. She sent a few yoga website examples that she liked, but was clear that she wanted a unique site and a logo. Michele had very specific ideas regarding the color scheme, and provided the content for the site.
Best yoga websites 2022
Additionally, we were asked to create a custom WordPress calendar that Michele could easily update and display her upcoming classes, as well as her past events. We built a simple form that integrates custom fields for the class dates, time, description, and associated images. Once completed and published, the all upcoming classes and events will be displayed, the one closest to the current date being displayed first.
Here is screenshot #1 of the event calendar interface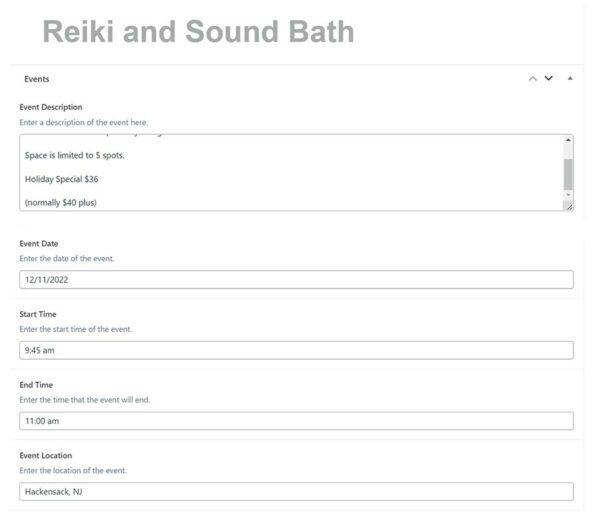 Here is screenshot #2 of the event calendar interface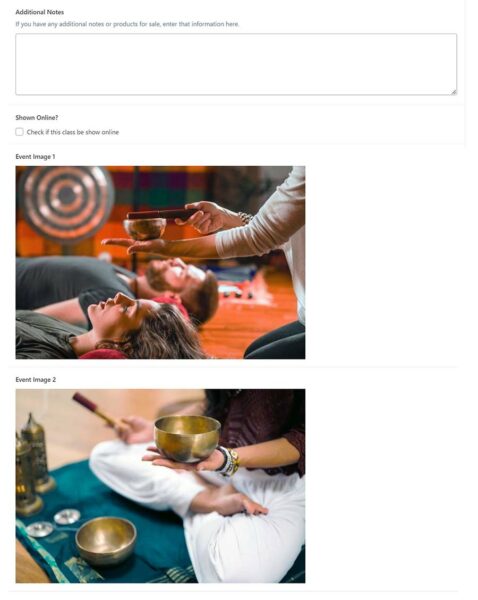 This custom WordPress interface will output a page that displays all the required information. Click here to see the result.
Book classes below online
In addition, the form also allows the user to schedule themselves for a class and pay for it online. No two businesses are alike, and you may required a customized solution to fulfill the needs of your business This is another example fo the custom website design that we create for our clients.
Beautiful yoga websites
If you are searching online for beautiful yoga website and you don't want a yoga website template solution. Contact us to discuss your website project.