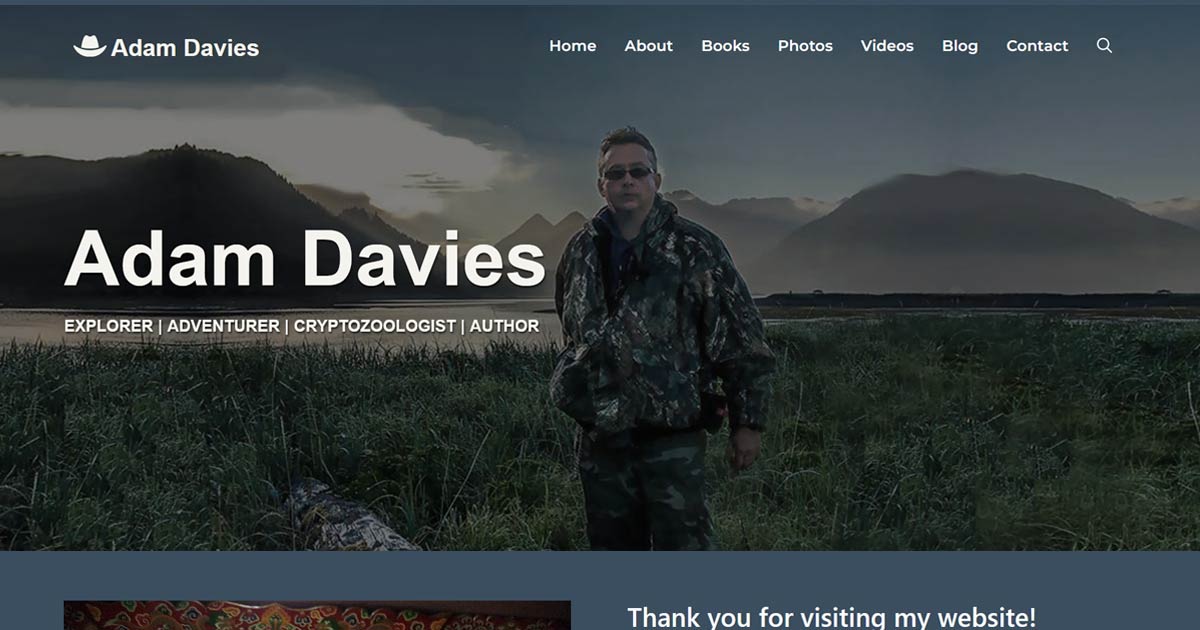 Project Details
Book author website design
Adam Davies is an English-American explorer, author, and television personality. He has appeared on numerous programs on National Geographic, Animal Planet, the Travel Channel, and the History Channel. Adam has traveled the globe for the past 30+ years, visiting every continent and exploring the jungles of the Congo, the Gobi Desert, and the peaks of the Himalayas — and much more.
Adam has written several non-fiction books describing his many adventures and research findings. Most recently, he has written his first novel, a fictionalized account of a real-life series of events that took place in 1950s Alaska. To promote his personal brand and budding career as an author, Adam needed a website and blog to further these endeavors.
We enjoy building blog websites. Adam has a wealth of experiences that he has shared chiefly on social media. Now that we've built his new website, we have encouraged him to now begin regularly contributing to his blog. Writing regular articles on your website is a fantastic method for increasing search engine visibility and driving qualified traffic to a website.
Content writing and blog article writing is a service our company offers to several customers who do not have the time to write blog posts on their own. Properly optimized for search, blog article writing is an excellent way to help prospective customers and clients find your website and keep them coming back consistently.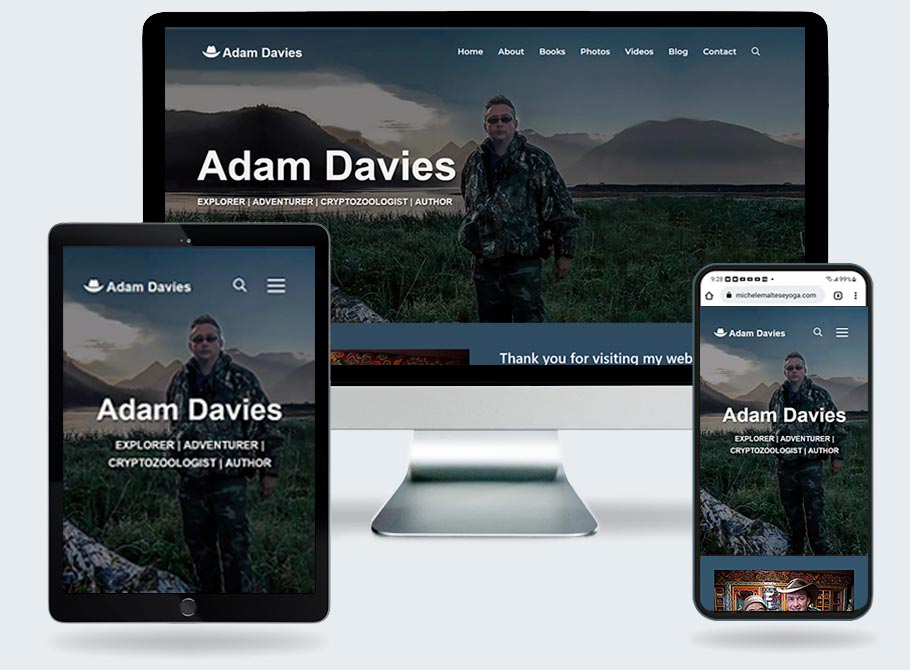 Adam also has a large following on Facebook, so social media integration was also an important consideration. Therefore, we included his Facebook page feed at the bottom of each page.
We create websites that grow with the needs and requirements of our customers, and we have created a solid framework on which Adam's website can continue to evolve. Plans include an online shopping cart and the integration of a membership registration system.
Check Adam's website again soon!