A great-looking website is not enough. People need to be able to find you online.
We are a NJ local SEO agency, working in north Jersey and providing local SEO services near me, as well as nationally. Numerous factors make up an effective search engine optimization strategy. Some of these factors are explained below, with an overview of how we utilize them to help our clients achieve better search ranking, greater site traffic, more customers, and increased sales. NJ Local SEO is needed to get company found online.
SEO search engine optimization
SEO stands for search engine optimization, a set of practices designed to improve the appearance and positioning of web pages in organic search results. Organic traffic is any traffic that comes to your site from a search engine, but that isn't a paid search engine advertisement listing (for example, Google Ads).
Local SEO NJ
SEO are a broad set of strategies used on and off your website to help your web pages rank as high as possible on search engines when people type in search words relevant to your business and whatever products or services you sell or offer.
Search Engine Optimization, like most things, is a skill learned from study, practice, and trial and error. SEO has many facets, and it requires ongoing evaluation of your website's traffic data. This data includes:
How is your site's performance affecting your search engine ranking? Slow websites, sites with errors, broken security certificates, etc. hurt your rankings.
How many visitors you are receiving daily/weekly/monthly?
How long does the average visitor stay on your website?
What pages are they visiting most/least?
What search terms are your visitors entering to find you?
What other websites are linking to you?
What actions are your visitors performing – for example, submitting contact forms, clicking your mobile phone link, purchasing products?
…and numerous other metrics and visitor interactions.
Based on the regular analysis of this data, we can determine what needs to be changed, added, or adjusted to improve your website's ranking in the search engine results pages — also known as SERPs. These changes may involve editing or adding page copy, optimizing images, improving page titles, and updating page URLs — among many other SEO tasks.
Without going into exhaustive technical detail, analyzing the data and making the appropriate updates to your website's content and structure based on that analysis is essentially how NJ local SEO works. This is an ongoing, iterative process that takes time, planning, analysis, and frequent adjustment.
Website structure and speed
A site that is slow to load, buggy, and poorly coded will tend to rank lower than a similar site utilizing clean, error-free code and loads in under three seconds. We create high-performance websites that are properly structured and coded and load quickly.
If you have an existing website, we can evaluate your performance bottlenecks and coding errors. We can correct these to help improve your search ranking.
Keyword research
Researching and selecting keywords and phrases (also called search terms) is crucial to bringing qualified visitors seeking your services or products to your website.
We will help you choose the keywords that are specific to your audience and have a high conversion rate.
Conversion is any action that you want your site visitor to perform. That might be a phone call, an email, submitting an online form, or some other positive action.
Caution: Beware of so-called "SEO Experts" who over-promise and make bold guarantees
There are many strategies that can improve your company's search engine ranking and tremendously increase your number of daily, weekly, and monthly site visitors. However, please be wary of self-proclaimed SEO "experts" who guarantee that they will get your site to the number one position on the first page of Google Search for a highly-competitive search term.
Local SEO services near me
Often, more specific search terms are easier to rank highly for and have the added benefit of having a higher conversion rate than broader, more general search terms.
A mobile-friendly website is a must!
Roughly half of all searches are completed on mobile phones. Your website needs to adapt to those smaller screens, be usable, and perform well on them. A frustrating mobile web experience will often cause your visitors to quickly click away from your site.
We are mobile web design experts and take the time to ensure that your website is set up correctly and performs optimally for your visitors accessing your site from their phones and tablets.
Implementing a winning content strategy
Content – the words and images on your website – is still the most important factor influencing a favorable search engine position.
Content strategy is the planning, creation, and management of usable content. We help our SEO clients:
Clearly define your goals and objectives
Research and select the most effective keywords
Understand what your audience is looking for and deliver the right content to them
If you need assistance with developing compelling content to describe your business, service areas, and products, Carlson Web Design also provides copy writing services.
NJ Local SEO and search engine marketing (SEM)
Almost a third of all online consumers in the United States use the Internet to search for local businesses daily. The Internet is where many of your prospective customers go first to find local businesses like yours. That means that your business needs to be visible online in search results to get more customers. Search engine optimization is one way to do that.
What is Local SEO?
Local SEO and NJ local SEO are more specific strategies that help local businesses rank higher in search results when people are searching for businesses that are close to their physical location.
Why is local search so important?
88% of local business searches by consumers on mobile devices either call or visit your business within 24 hours (also a good reason to be sure your website is mobile-friendly).
46% of all searches on Google are seeking local information.
97% searched online to find local businesses.
The higher your site ranks, the more visible your business is, and the more website traffic, calls, and visits to your business you're going to get – and that will directly impact the sales your business generates.
Have you claimed your Google Business Profile listing?
Google Business Profile (formerly Google My Business) is an important free local tool that allows you to promote your business profile and website on Google Search and Maps. Google offers this to qualified local businesses, and it contains your company's name, address, phone number, website URL, business hours, and much more.
Yet, as many as 56% of local retailers have neglected to claim their Google Business Profile listing.
If you have not set up your Google Business listing or if you configured it incorrectly, your company is missing out on potential sales. The correct setup and management of your Google Business listing is an important component of our local SEO services.
Does your business qualify for a Google Business Profile? Click here to find out!
Other factors that influence your local search ranking
We assist our local search clients with these other areas crucial to improving your search ranking:
Online Prominence
This is based on information that Google has about your business across the web, such as:
Links to your business website from authoritative sites
Articles that mention your business or website
Directories or other online resources
Five-Star Reviews
5-star reviews help build trust with potential customers and help your search ranking.
Website Content
The content on your website is a major ranking factor, and often, it falls short. We will help identify the goals of your audience and deliver the right information to them.
Online Directories and Citations
Submitting your site to trusted online directories is another way to help your search ranking. These directories are the modern equivalent of the old Yellow Pages.
These citation sites can rank highly in local search results. It is important to have your company's information listed correctly and consistently across all of these directories. This can be a tedious and time-consuming chore, but well worth the effort and something we do for our local SEO clients.
Some Top Online Directories
merchantcircle.com
aboutus.com
brownbook.net
americantowns.com
chamberofcommerce.com
hotfrog.com
ezlocal.com
cylex.us.com
Another factor that affects your local SEO ranking is NAP
Voice Search – Why it's important
41% of US adults use voice search daily, higher in comparison to countries globally. (Source: Google Mobile Voice Survey)
Voice search is the second most popular channel for mobile searches. (Source: Search Engine Land)
On average voice assistants can answer 93.7% of all search queries. (Source: Semrush)
An important reason to claim online directories is voice search. Google Business, Yelp, Bing Places for Business, Apple Maps, and Facebook all directly impact what shows up when people do voice searches for local businesses on their smart devices.
Getting your NJ local seo site listed and optimized on these directories is a key part of our seo search engine optimization strategy.
Contact our NJ local SEO company for further information about SEO and local search marketing in NJ or wherever your business is located in the USA or Canada.
Further reading on the topic of SEO, Local SEO, and NJ Local SEO.
A worthwhile article about SEO, local SEO, and those interested in NJ local SEO is Social Media Today's 12 Local SEO Stats Every Business Owner and Marketer Should Know in 2019.
Our offer to new NJ Local SEO clients
As part of our initial website development fee, we will create up to four landing pages for your business's website that are search-optimized to rank on Google for the specific services and local geographic areas that you wish to target — for example, "Bergen County landscape designers" or "Paramus NJ residential electrician". Get in touch with our NJ local SEO company if you would like to learn more.
Free SEO evaluation
Are satisfied with your existing website, but need some help with your SEO an web marketing? We would be happy to begin our business relationship with you by offering you a free evaluation of your website's search engine optimization and readiness. We will also provide you with a report of our findings. We offer this free of charge and without obligation.
Enter your web address in the form field below to receive a free, instant SEO report.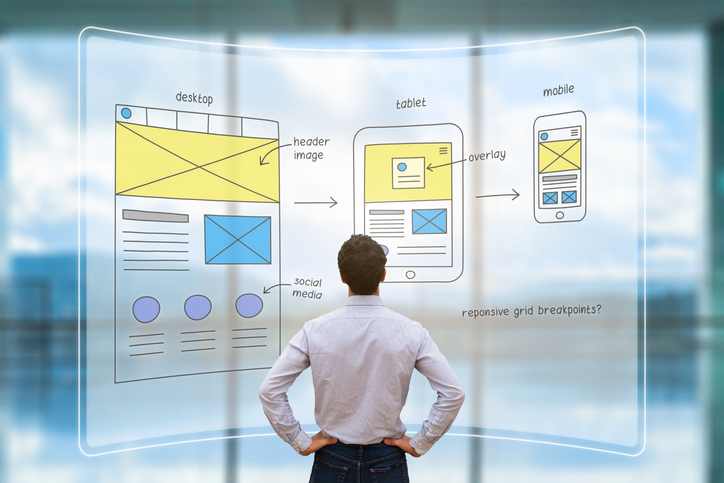 Free Instant Search Optimization Report
Find out how well your website is optimized for Google search
Enter the URL of your homepage or any page on your site and a specific keyword (for example, local seo services near me) to run an SEO audit. You will receive an email with a link to the report in less than a minute. The report will identify technical adjustments that can be made to improve your search results.
[site_audit layout="horizontal"]
Note: Please enter HTTP:// before your domain name when entering your web address in the URL field, as in http://mywebsite.com. Or you may copy your web address from your browser window and paste it into the URL field.