Your website is a 24/7 representation of your business and often the first contact with your prospective customer.
Your company's website is too important to your business to leave it to an amateur or hobbyist who dabbles in web design. We are north Jersey web design company who serves the NY tri-state area and works with companies throughout the USA. We are passionate about good website design, and we encourage business owners to consider engaging a reputable, professional web design and development company for the creation of their online presence. We hope you'll choose us!
Here are a few reasons why you should consider hiring us:
Creating & marketing websites are all we do.
We are not part-timers or dabblers. Carlson Web Design is a full-time website design, development, SEO, and digital marketing company.
Big agency value at small design firm prices.
We are a small north Jersey web design firm, not a big, expensive interactive media agency. We have less overhead and deliver high-quality work and personalized service at lower fees than the bigger companies.
Your site will be customized to your needs.
We don't do cookie-cutter sites or use templates. Every website that we create is customized to your needs and designed to strengthen your company's brand.
Need ongoing support? We're here for you.
We won't disappear once we complete your website. If you need updates, maintenance, or marketing assistance, we're only a phone call or email away.
We back up our sites with an unconditional 100% money-back guarantee.
If you are dissatisfied in any way within 30 days of the approval of our first project together, we will provide a 100% refund of all payments you have made.
We provide a 1-year full warranty on all our work.
We fully guarantee our work for one full year from the time of your website's launch. if your website goes down, has a security breach, or any other issue at all, we will address it immediately and fix it.
We set up 4 SEO Landing Pages.
As part of our initial website setup for all of our service area business (SAB) customers, we will create up to
four landing pages
that are optimized to show up on Google for the specific services you want to promote and geographic areas that you want to target.
Call for more info
!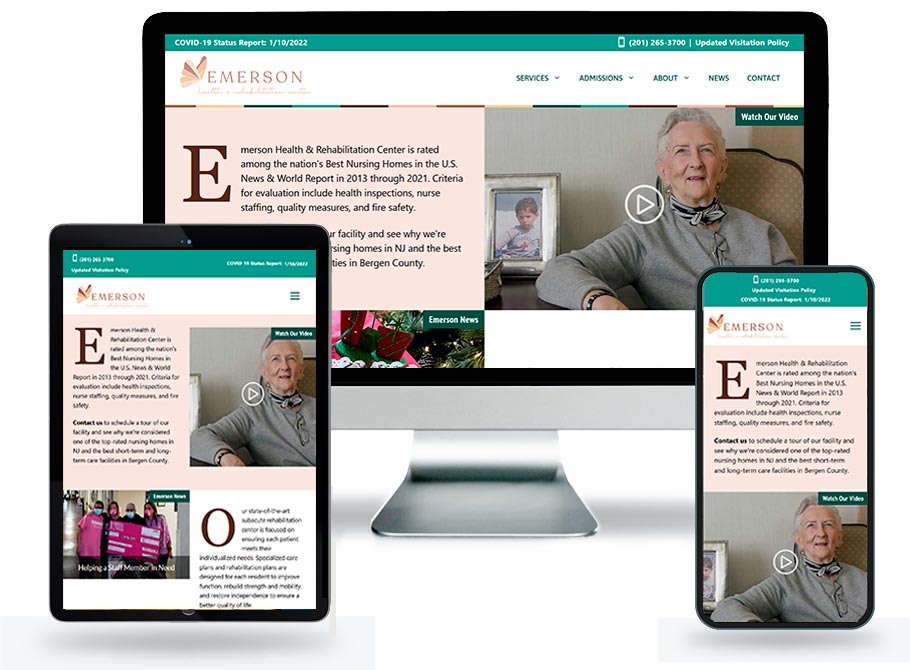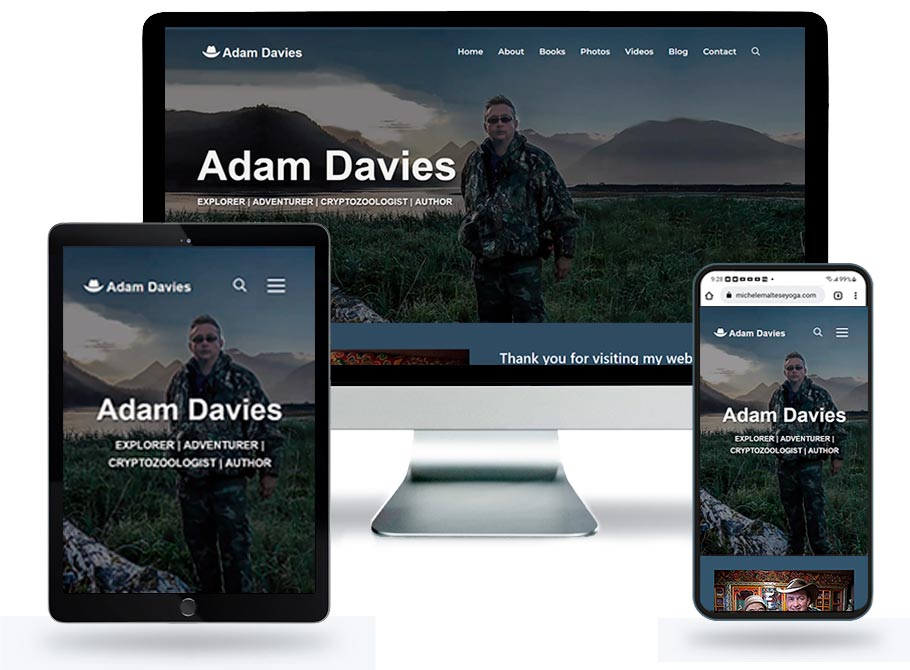 Don't lose potential business. Maximize your website's reach with a mobile-friendly website.
Cell phones now account for more than half of all Internet traffic worldwide. Mobile device Internet usage (excluding tablets) has consistently hovered around the 50 percent mark since the beginning of 2017. Yet, many businesses have sites that are poorly designed for smaller screen sizes or are not usable at all on them.
If your site's layout does not respond and adapt to varying screen sizes (called responsive design) you are missing out on more than half of your potential audience. Our north Jersey web design company will build and thoroughly test the website for your business to ensure an optimal experience for people who access your site from devices of all types and sizes.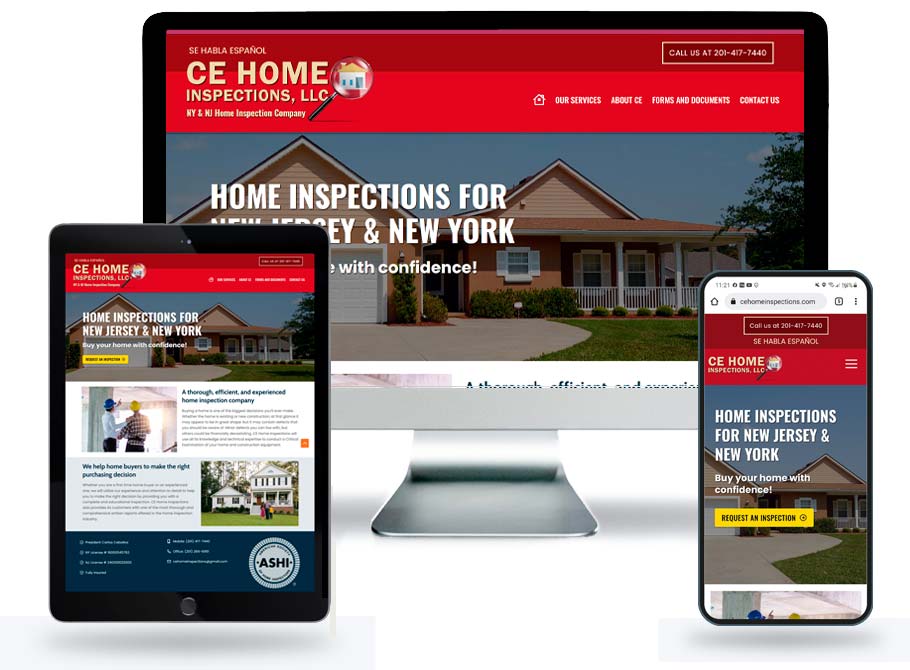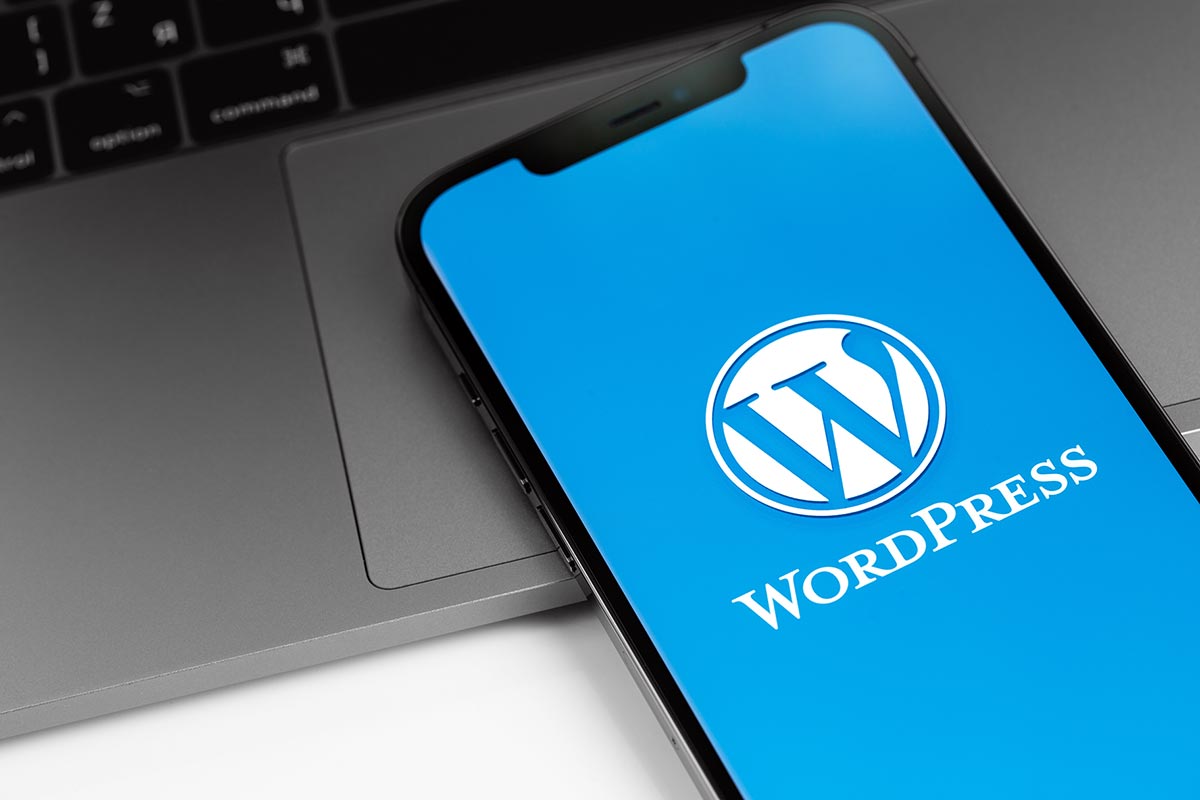 Easy website updates with WordPress
We believe that our customers should have the ability to update their website themselves, so we integrate the WordPress CMS into each website that we create.
Add/edit text, upload images, video, and audio, create blog articles, and more — all with WordPress. WordPress currently powers 43% of all the websites on the Internet and is used by small businesses to Fortune 500 companies.
We are a highly experienced North Jersey web design company, serving businesses throughout the state and specializing in WordPress installation, setup, training, customization, and development.
High-performance, search engine-friendly websites
It is not enough for your website to look nice; it has to perform well. The unseen opportunity cost of slow-loading and buggy websites is staggering. Prospective customers will quickly leave a website that lags, is difficult to use, or has errors.
High-performance, fast-loading websites have far better user engagement and tend to rank much higher in the search engine results pages. We understand this and employ stringent standards in building our customer's websites, and we test them thoroughly.
A performance test of one of our sites: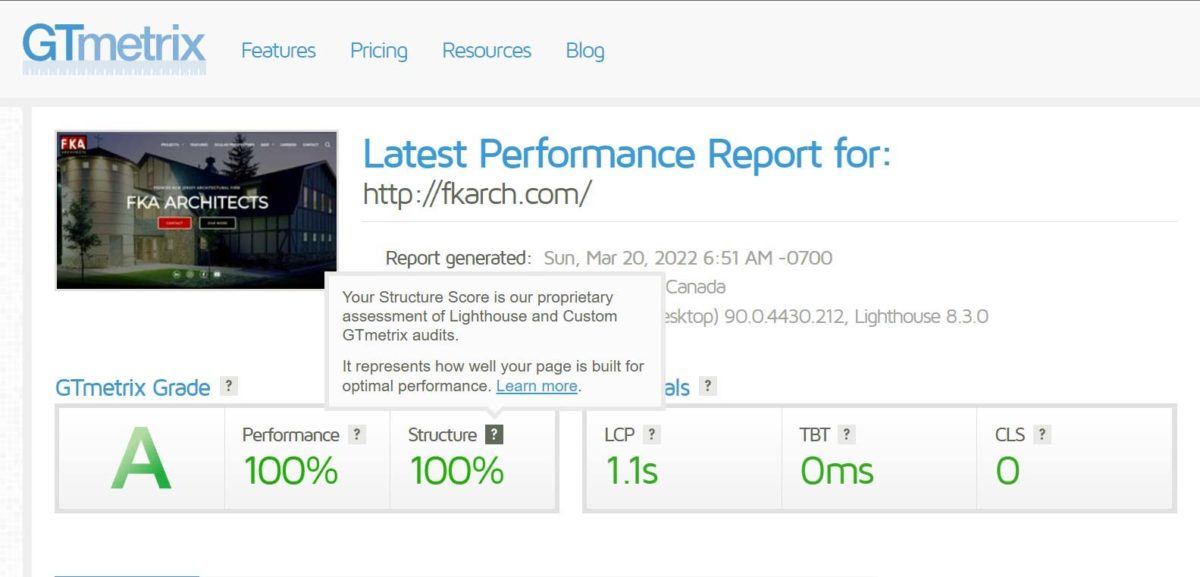 Your success is our success
We are a small north Jersey web design company, and we understand the struggles faced by business owners. It is the commitment of our New Jersey website design company to help the success of our fellow business people by developing a solid, professional online presence that helps them to stand out from their competitors and drives sales.
There is much that goes into building a successful online representation of your business. Carlson Web Design has the experience and understanding to create websites that are customized to your business and built to further your company's goals and objectives.
We are a north Jersey web design company that works with businesses regionally and nationally
Contact our north Jersey web design company and let's talk about your website plans and business goals. We work with companies of all sizes and types, both here in New Jersey, in the NYC area, and nationally. If you are in need of a web design company and located in the general area, we would be glad to stop by and meet in person if you would like.
We are also happy to work remotely with people who are outside of the New York Tri-State region. If you are in need of a south Jersey web design company, we will gladly travel to your place of business as well.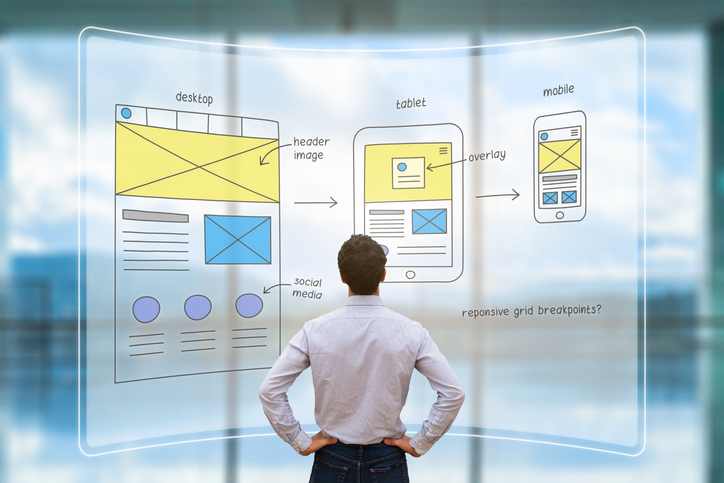 How much does a new website cost?
That's the most common first question that we receive — understandably! If you are planning to purchase something, you'll want to have an idea of the price tag, right? The answer to the question of how much does a website cost — as much as we hate saying it — is, "it depends." Sorry. We don't mean to be vague, but we need to know a few more specifics before we are able to give an estimated fee for your project.
A website can be large or small, simple or complex. So, to better answer your question regarding the price of building a customized website for your business, we ask you to please complete and submit our website project questionnaire. Once we have receive your completed questionnaire, we will gladly respond with a price estimate.
If you wish to move forward from there, we recommend having a more in-depth talk about your project, your goals, and what you are seeking to accomplish with your new website. After that, we can provide you with a formal proposal and price.
Are website project fees fixed?
Yes. When we quote a price, we will not revise or raise the contracted fee. This is assuming that the contractually agreed-upon specifications do not change. If, in the process of developing your website you realize that you need to change or add to the original scope of work, then we might have to revise the contracted project fee. But, provided that the job does not change significantly, the fee will remain the same.