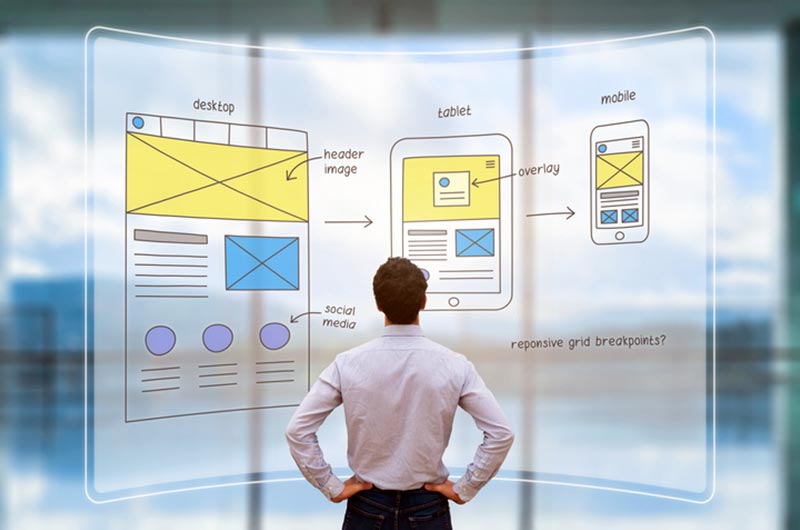 Web Design Company in NJ
Our experienced design team will help you build a modern and flexible visual design for your new web project. Suppose you're looking for a redesign or building a new site from scratch. In that case, you'll work closely with us to craft a vision for your site, ensure your web presence reflects your brand, and create the additional assets (such as a new logo or branding guide) your business or organization needs to launch a successful web experience.
Are you a creative agency or a marketing department with an in-house design team? We are a top Web Design Company in NJ and we work with companies throughout the country. We can support you with supplementary web development services, freeing up your team for the design work while we build out additional pages and features based on your vision. We're happy to be your WordPress development and web company.
Best web design company in NJ
Every web design project will start with an extensive discovery phase, where we'll interview you and your stakeholders to define the goals, audience, and overall look and feel of your new site. We'll then design initial wireframes to give you a preview of your site's new layout, followed by the creation of modern, mobile-friendly, and flexible designs matching your ideal visual aesthetic.
If you have an existing website that is not mobile-friendly and difficult to view and use on handheld devices, it is time to upgrade your site. As of last year, nearly 55% of all Internet users access websites through their phones. If your website's layout does not respond and adapt to varying screen sizes and devices, particularly cell phones, you are missing out on a lot of potential business.
We are an expert Web design company in NJ and are experienced in responsive web design. Responsive web design is a development approach that builds your site to respond to the screen type you are using. We optimize your website for easy viewing and usability on mobile phones, tablets, and larger screens.
We test every website we build thoroughly to ensure that it is 100% responsive on all devices. Your customers/potential customers will have a positive experience, regardless of how they access your website. Wherever you reside in the USA, call our web design company in NJ for a no-cost, no-obligation consultation.
High-performance Web design
It is not enough for your website to look nice; it has to perform well. The unseen opportunity cost of slow-loading and buggy websites is staggering. Prospective customers will quickly leave a website that lags, is difficult to use, or has errors.
High-performance, fast-loading websites have far better user engagement and tend to rank much higher in the search engine results pages. Carlson Web Design understands this, and we employ stringent standards in building our customer's websites and we test them thoroughly.
Below is a screenshot of a performance test of one of our client's websites we built.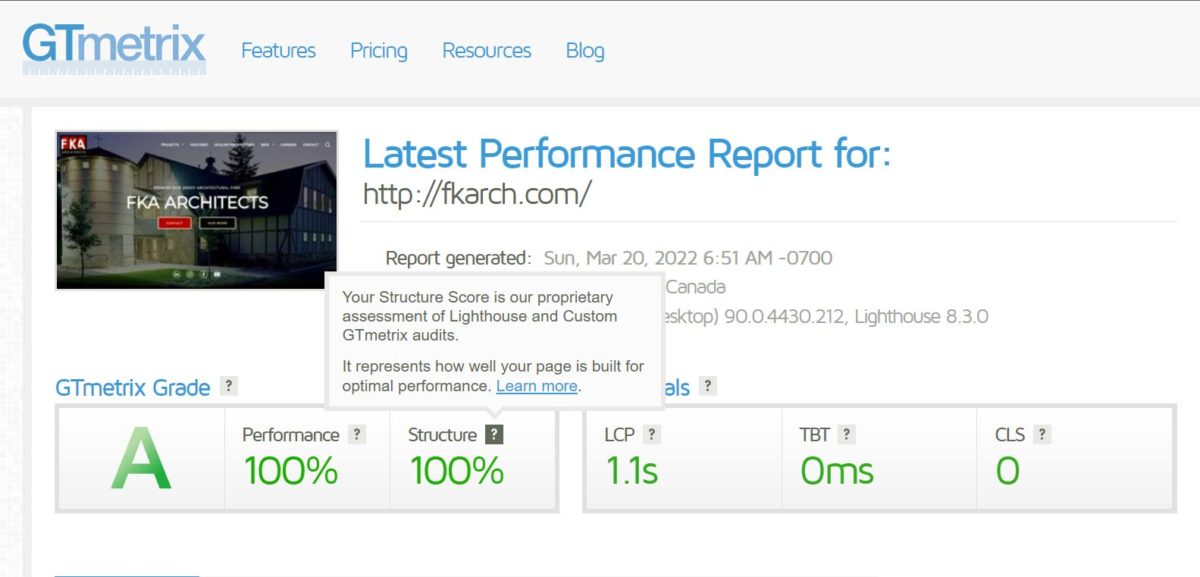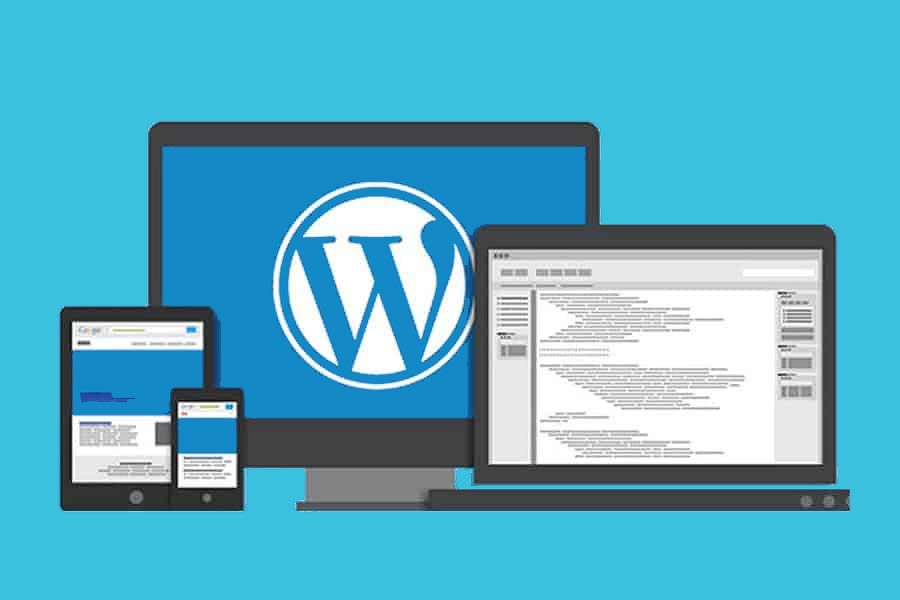 WordPress Development and Application Design
WordPress is the most popular content publishing platform globally, currently powering 43% of all sites on the Web. WordPress allows site owners with little Internet experience to easily update and add content to their website. It is used by small businesses as well as by Fortune 500 companies.
As a matter of practice, all of the websites developed by Carlson Web Design integrate WordPress. We believe that you should be able to update your website without the assistance of a professional Web developer. To deliver a website that you cannot update would be to deliver an incomplete product. This extra attention that we put into the creation of our clients' sites is one of the reasons that we are a top web agency in New Jersey.
WordPress makes it easy to:
Add and edit text content
Create new pages and blog post articles
Include graphics, photos, and galleries
Add video and audio files
…and much more
Integrates with other software
Because of the popularity of WordPress, an entire industry has developed around creating software plugins to extend the native capabilities of the WordPress platform.
If you need some additional functionality on your website — anything from a simple contact form to an e-commerce shopping cart — you can likely find software designed specifically to work with WordPress. These are called "plugins." Here are a few bullet-pointed notes about plugins:
Many of them are free and available in the WordPress plugin repository.
Some companies offer both a free, basic version and a paid "pro" version that offers additional functionality.
Many plugins are easy to install and have minimal configuration options, some have a rather complex setup that takes some expertise to correctly configure.
While there are a lot of great WP plugins, there are some poor ones that can slow down your site or open you up to security problems. Part of what we do is to help you avoid these potential issues by selecting the best plugins and avoiding the bad ones.
We are experienced WordPress developers
Let us know if you cannot find a pre-existing WordPress plugin and require a custom-built plugin or application. Carlson Web Design is experienced in WordPress application development and can create an app or plugin for you based on your requirements and specifications.
WordPress training Web Design Company in NJ, Serving all 50 States
We also offer WordPress training sessions. We include several hours of WordPress training when we build a new website (we don't put a strict number on it — we'll work with you until you feel comfortable), but if additional training is needed later on, for example with new employees, Carlson Web Design does provide individual and group sessions.
If you need a company that specializes in WordPress installation, development, support, and training, call our web design company in NJ. Whether you are in-state or anywhere in the USA, we are happy to help.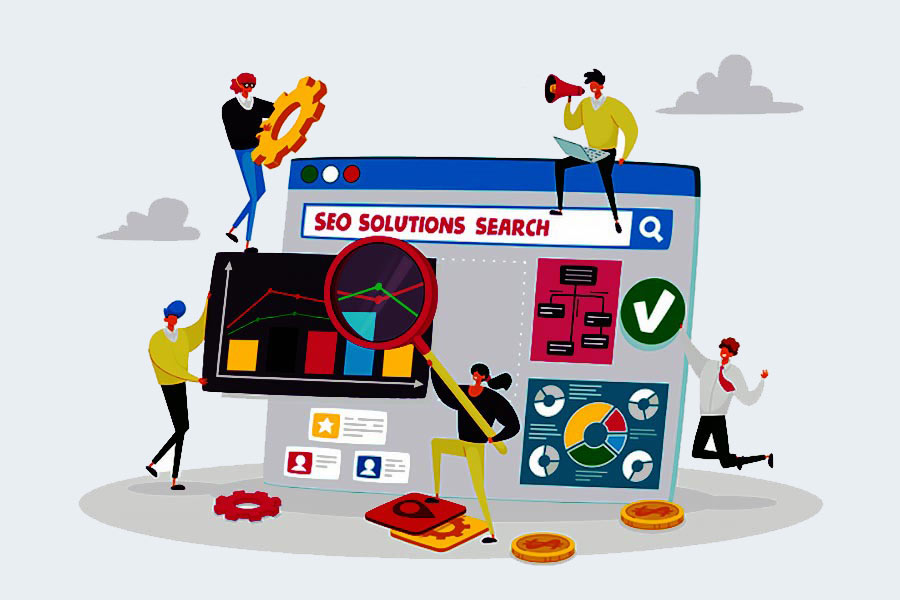 Search Engine Optimization (SEO)
First of all, what is SEO?
SEO stands for search engine optimization, a set of practices designed to improve the appearance and positioning of web pages in organic search results. Organic traffic is any traffic that comes to your site from a search engine, but that isn't a paid search engine advertisement listing (for example, Google Ads).
Search Engine Optimization, like most things, is a skill learned from study, practice, and trial-and-error. SEO has many facets, and it requires ongoing evaluation of your website's traffic data. This data includes:
How many visitors you are receiving daily/weekly/monthly?
How long the average visitor stays on your website?
What pages are they visiting most/least?
What keywords are your visitors entering to find you?
What other websites are linking to you?
What actions are your visitors performing – for example, submitting contact forms, clicking your mobile phone link, purchasing products?
…and numerous other metrics and visitor interactions.
Based on the monthly analysis of that data, we can determine what needs to be changed, added, or adjusted to improve your website's ranking in the search engine results pages — also known as SERPS (there are a lot of acronyms in web development and marketing). These changes may involve editing or adding page copy, optimizing images, improving page titles, and updating page URLs — among many other SEO tasks.
Without going into exhaustive technical detail, analyzing the data and making the appropriate updates to your website's content and structure based on that analysis is essentially how SEO works. This is an iterative process that takes time, planning, analysis, and frequent adjustment.
Our offer to new SEO clients
SEO takes some time. It is not a set-it-and-forget-it, one-and-done service. It takes time for the initial analysis and setup, and usually two or three months (sometimes longer) before you see the results in the SERPs. That is why we do not charge for the first three months once you engage our services. Yes, the first three months are free. This lets you try us out and see the result before committing to a quarterly or annual service contract.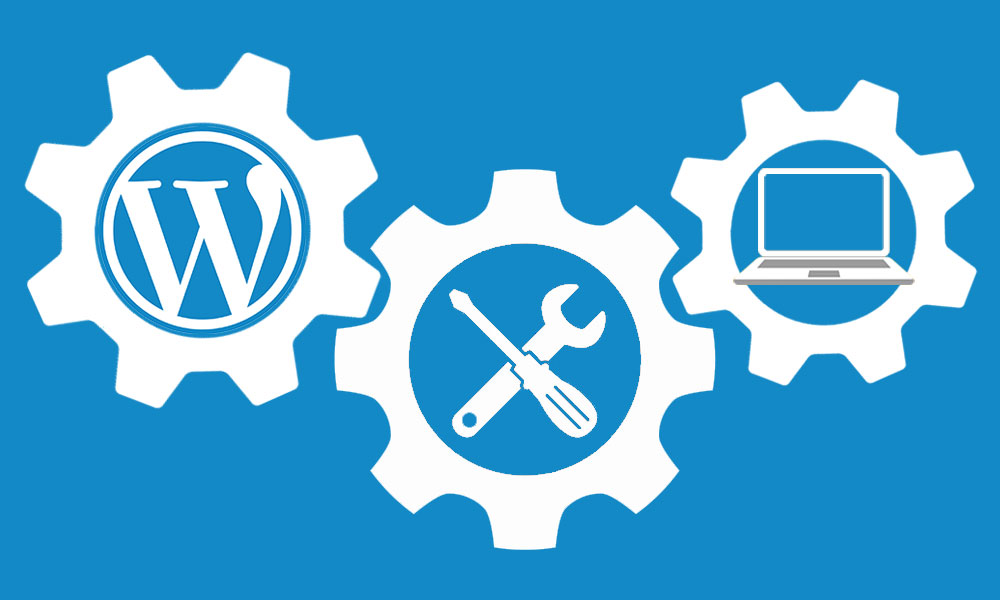 Website Support
Don't have the time? We'll take care of it for you.
Even the best-built website requires regularly scheduled upkeep. Much like owning an automobile, problems may eventually occur if you neglect consistent maintenance. Basic maintenance can prevent website performance degradation, potential downtime, and costly repairs.
Carlson Web Design provides a website assurance service for the peace of mind of our customers who do not have the time, inclination, or expertise to maintain their websites themselves. The maintenance activities we perform include:
Daily backups of your WordPress database to prevent loss of data
Updates to the core WordPress software
Software updates for any plugins that your site uses
Error troubleshooting and repair
Monthly website maintenance and performance reports
…and more
More information about our website assurance plans can be reviewed here.