We provide custom web design in NJ, the NYC area, and nationally. We are not one of the larger web design companies in NJ, but we provide outstanding value for the fees that we charge. In addition to our custom web design services, Carlson Web Design also provide WordPress integration and customization, WordPress website management, and search engine optimization. Read further for an overview of our design and development and online marketing services.
Get a Website Design Quote
Please take your time reviewing our site and learning about our NJ web design agency. If you would like to jump ahead and get a fee estimate for a new, custom website design, please visit our NJ Web Design Project page. If you would complete and submit the questionnaire, your answers will be emailed to us. That will give us the needed information necessary to quote a price estimate.
Website Design
We build high-performance, search-friendly sites that scale with your business's needs and strengthen your brand. Work with us to create the website that your company deserves.
SEO & Local Search
Your website needs to be visible on the search engine results pages. We'll optimize your site so prospective customers can easily find your company online for the keywords that you select.
Easily update your website with WordPress, the #1 content management system on the web. We build WordPress into every site we create and can customize it to your needs.
Website Management
Regular site maintenance can save you money. We provide daily site backups, regular software updates, and error troubleshooting to keep your site running optimally.
Our 30-Day Unconditional 100% Money-Back Guarantee
We know it's a big decision to dive into a relationship with a new web partner for a high-value project. The hard truth is that it can be very difficult to accurately judge the quality of a web developer without first-hand experience – especially if you're not an expert in web development yourself.
With most developers, you're stuck in a Catch-22. You need to try them out to really know if they're the right fit, but you have to risk a lot of time and money on that trial. That's why we're different. We start every relationship with our unparalleled 30-Day Unconditional 100% Money-Back Guarantee.
If you are dissatisfied with any aspect of your experience working with us – for any reason – within 30 days of the approval of our first project together, we will provide a 100% refund of all payments you have made, and you will retain full rights to everything we have built for you.
In other words, you get your money back, and you keep all the work completed as our gift to you.
The 1-Year Full Warranty of Our Work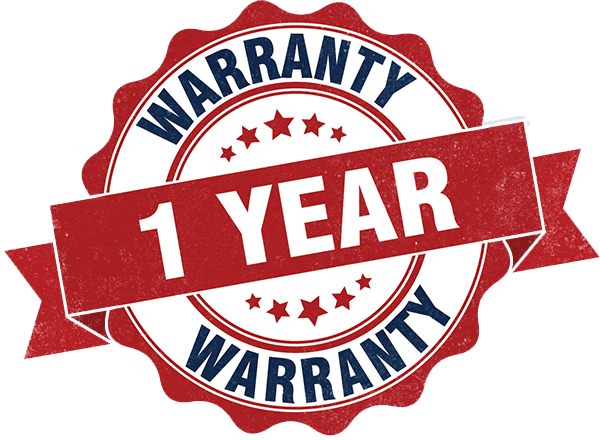 Each website that we create is thoroughly and meticulously tested before we launch it to your live web domain. We employ the strictest standards and best-practice security measures to ensure that your company's online presence is protected from malware and hackers.
Nevertheless, problems can always arise, and new security issues present themselves regularly on the World Wide Web. Therefore, we fully guarantee our work for one full year from the time of your website's launch. This means that, if for any reason whatsoever, your website goes down, has a security breach, or any other issue at all, we will fix it free of charge.
Five Hours of Free Training + Instructional Videos
By default, all of the websites that we build for our customers include the WordPress CMS (that's Content Management System). WordPress allows site owners to easily update their websites through the use of an intuitive interface that is password-protected.
We provide up to 10 hours of instruction on the use of WordPress as part of our website development fee. Further, we will create customized instructional videos that you can access from the WordPress dashboard. Each video will clearly explain how to:
Add pages and blog posts
Enter content (text, images, videos, etc)
Edit content
Upload media files (video, photos, graphics, audio files)
Perform other tasks for functions that we created specifically for your website
Four SEO Landing Pages
At its core, Search Engine Optimization, or SEO, is the process of making your site rank as high as possible in Google when someone types in "dog collars" (or whatever it is you sell, promote, or talk about). SEO is a month-to-month strategy needed for the life of your business. Of course, it your prerogative as to whether or not you wish to hire a professional SEO service company or not. Some people would prefer to leave their site's online marketing to chance.
For all of our new local service area business (SAB) customers, we will set up four landing pages at no additional fee, as part of the launch of your new website. We do this at the end of the completion and just before of the launch of your website, should you choose to work with us.
A landing page is a page on your website set up specifically for a location, plus whatever service it is you wish to promote online — for example, "NJ web design company" or "Passaic County pool cleaning." There is much more to SEO, but this at least will get you started. Click or tap the link below to learn more.
"We turned to John when it was time to update our website. We are an architectural firm and wanted a top-notch site that would set us apart as we compete among the best in our business. John listened to all we needed and delivered an amazing site that puts us at the top of our competition! The site is beautiful when viewed on either a PC or your phone, and we can easily update it any time we need. We would highly recommend Carlson Web Design for anyone looking to create an outstanding website!"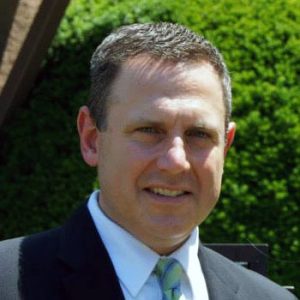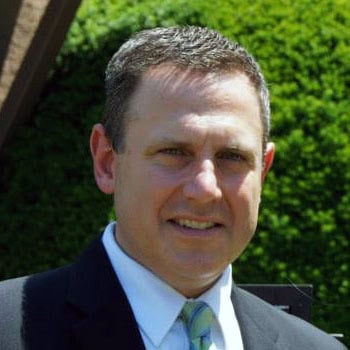 Michael Bieri, AIA, PP, LEED AP
FKA Architects, Oakland, NJ
"Carlson Web Design is our business website designer and has really lifted and changed our website for the better! Also, a simple email of what we would like done, added or edited is never ignored and always completed right away with an email confirmation, which is great! John also helps with new ideas to make our brand be out there in the social media world with our website. We really love and support this company! 5 STARS and highly recommend!"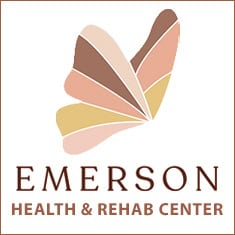 Emerson Rehab
Emerson Health and Rehabilitation Center, Emerson, NJ
"John recently designed a new website for me, based around my international expeditions. He did an excellent job, on what I consider to be complex subject matter. John demonstrates great versatility and attention to detail in all that he does. He is the best in the business, without a doubt."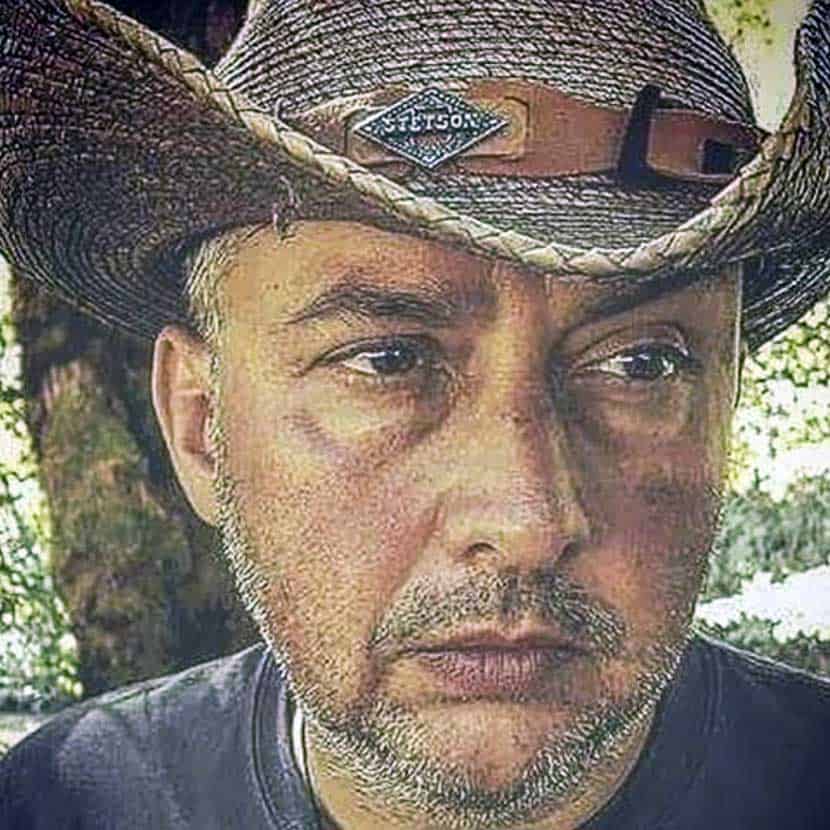 Adam Davies
Author, Adventurer, Television Personality
"Very professional and very effective designs. John even contacted me when my security certificate expired and helped me get it squared. Highly recommended!"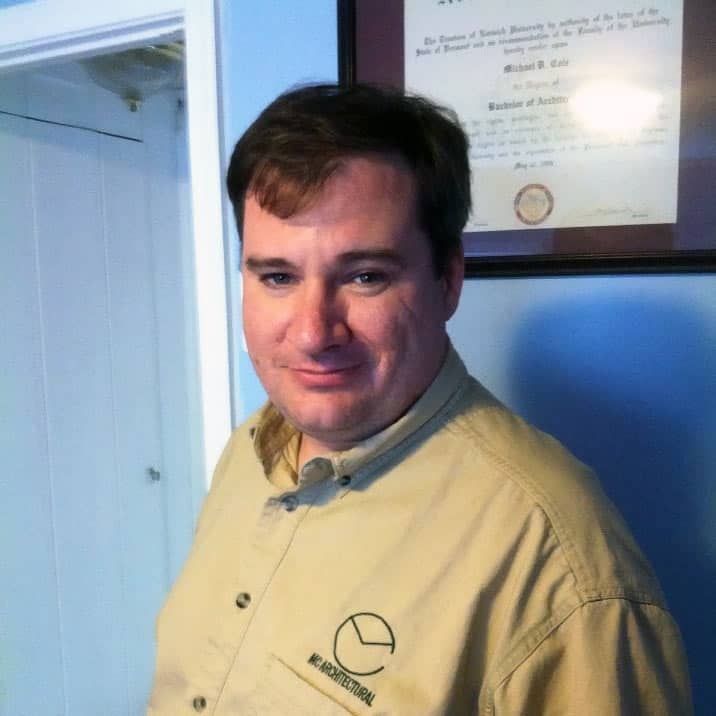 Michael Cole, President
MC Architectural, Spring City, PA