Web design NJ and across the USA
Your website is a vitally important marketing tool
Your company's online presence is too important to leave to chance in the hands of an amateur or hobbyist web developer. We build customized websites that will set you apart from your competition and grow with your business's needs.
The goal of Carlson Web Design LLC is to help the success of our customers through the development of a strong online business presence. Your website is the digital representation of your company and a vitally important marketing tool.
A good, professionally-designed website should be:
Pleasing to the eye and consistent with your branding (logo, company colors)
Easy to navigate and fast-loading (slow websites are problematic for many reasons)
Simple for the site owner to update
Search engine friendly (site speed is one factor)
Secure as possible against hacking, malware, and viruses
Responsive – meaning mobile-friendly design that responds to various screen sizes
Scalable and flexible, able to grow with the needs of your business
NJ website company serving businesses nationally
Carlson Web Design is a NJ website company serving businesses nationally. We provide high-end, full-service web design and development for entrepreneurs, creative agencies, and companies of all sizes. If you're looking for a start-to-finish new website for your business or organization, you've come to the right place.
If you want to discuss a project, contact our NJ small business web design company by phone or email and let us know how we can assist you.'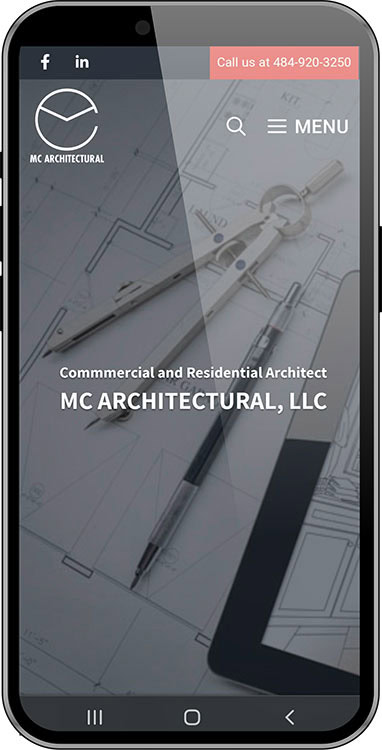 Easily update your website with the WordPress CMS
We integrate WordPress into every website we build.
WordPress is the world's leading content management system (CMS), powering about 43% of all websites worldwide, from small businesses to Fortune 500 companies. We work exclusively with WordPress and can customize it to your company's needs.
What can I accomplish with WordPress?
With the WordPress CMS, you can:
Add and edit text and images to your web pages.
Embed or link videos anywhere on your site
Insert photo or video galleries into your pages
Include audio files or links (useful if your business has a podcast)
Create blog posts (articles) for your website.
Easily integrate plug-and-play WordPress software modules to extend your website's capabilities.
Website performance report for our customer FKA Architects
High-Performance Websites
Web Design NJ
It is not enough for your website to look nice; it has to perform well. The unseen opportunity cost of slow-loading and buggy websites is staggering. Prospective customers will quickly leave a website that lags, is difficult to use, or has errors.
High-performance, fast-loading websites have far better user engagement and tend to rank much higher in the search engine results pages. We understand this and employ stringent standards in building our customer's websites, and we test them thoroughly.
Mobile-Friendly Web Design
Don't miss out on vital website traffic and new customer acquisition.
Cell phones now account for more than half of all Internet traffic worldwide. Mobile device Internet usage (excluding tablets) has consistently hovered around the 50 percent mark since the beginning of 2017. Yet, many businesses have poorly designed sites for smaller screen sizes or are not usable at all on them.
If your site's layout does not respond and adapt to varying screen sizes, you are missing out on more than half of your potential audience. Our North Jersey web design company will build and thoroughly test your website to ensure an optimal experience for people who access your site from devices of all types and sizes.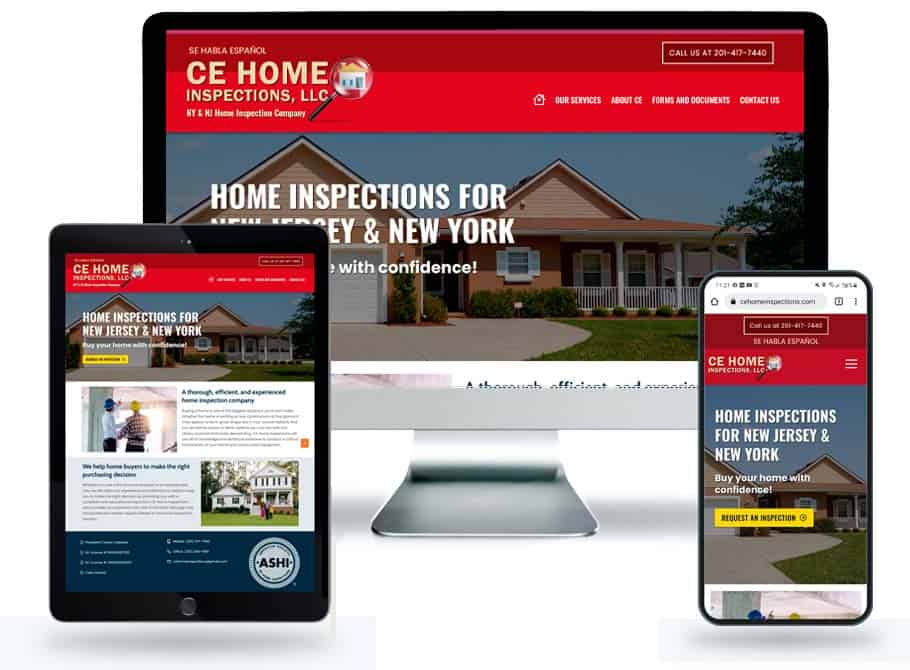 Learn more about us.
We understand that selecting a web design company to entrust your business's online success is a big decision, and we invite you to read more about our NJ web design agency or call or email us with any questions that you might have.
Whether your company is in New Jersey or anywhere throughout the USA, Carlson Web Design is happy to work with you if we both determine that we are a good fit.
Carlson Web Design is an ethical company that does not believe in pressure sales tactics. We talk with everyone as we would speak to a good friend — and we hope we will be. Whenever you are ready, reach out to our NJ small business web design company at your convenience, ask questions, and tell us about your plans. We're here whenever you want to talk.
Web Design NJ
We provide website design services in NJ and assist small businesses and mid-sized companies with SEO and online marketing throughout the state and throughout the USA. Contact us for a free, no-obligation consultation.